About Annie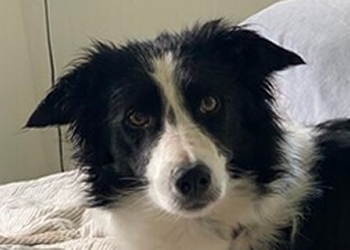 **Adopted **
Introducing Annie!
This little peanut came into rescue recently because of a change in the family dynamics. She is the sweetest!
Annie has lived in a foster home that offers daycare, she has been great with every dog.
Madam Annie needs something to do so a home that taps into some activity is absolutely necessary – parkour, agility, dancing anyone?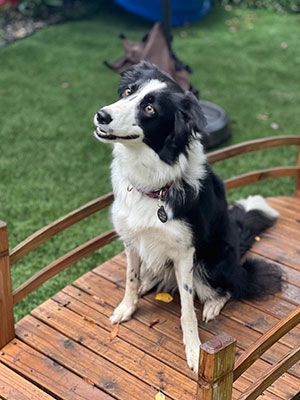 She's about a year old and full of love, life and silliness….. and did I mention sweet!
On a good note:
Sweet
Crate Trained
Eats well
Dog friendly
Will let you know when she needs a bit of attention with a gentle paw placed on your arm.
Great in the car – great in a crate in the car.
Chipped and up to date on all vet care.
Loves hanging with her human but also fine taking breaks in her crate with yummy
treat.
Knows basic commands – the sky is the limit – she could be a superstar! 🙂
Walks beautifully on a leash – no reactivity.
Loves to stretch in the mornings and get lots of massages to start her day.
Could be a lap dog?
Potty trained
Stinking cute!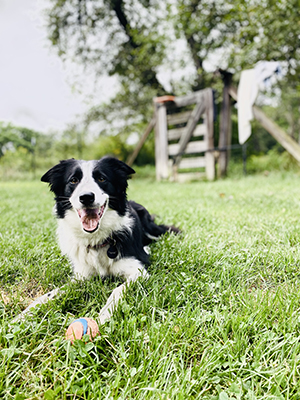 On a growth note:
Ball crazy – so please, a home that will tap into her other athletics to give her a break
from the ball frenzy. (She's certainly not that over the top and is fine when you stop the
game but training her is much preferred.)
Tries to grab the vacuum, lawn mower and edger. She's easily redirected or happy to
be in her crate while you work. Guess what….she's a Border Collie.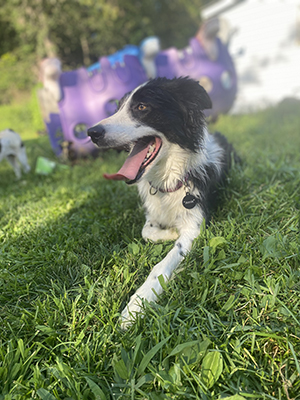 Her home will offer only positive training methods. Trainers/Training facilities must follow
positive training practices too.
Annie is a clean slate with so much to offer just the right home.
I don't know how she is with cats and if just the right match comes along I'll see if she can
meet a cat to find out how she does. I don't know how she is with kids but I'm guessing a home with older children will be just fine.
Are you going to be her forever home?
---
Please do not inquire about a particular dog until you have an APPROVED application on file.
Female
1 y.o.
23 lbs
Older
Yes - meeting new mate mandatory before adopting
Unsure
Yes
Yes
REQUIRED
Large fenced Yard
NO