About Archie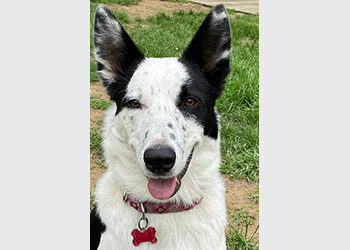 ADOPTED
Hey Archie here, I'm looking for someone to share my life with. I'm a smooth coat Border Collie so with me you get the BC traits without all the fuss of frequent brushing. I've been described as curious, boundless energy mixed with a tad of mischief. I love to be on the move, do you like to play frisbee? I enjoy playing fetch and yet to find a toy I don't like.
My perfect home would have another dog or two that loves to play. Here in my foster home there are five other dogs, game on! Pretty much from day one it was wrestle mania and "bitey face." This helps me expel some of the extra energy I have. I eat in a room with the rest of the pack without issue unless you consider helping the slower eaters finish up their meal.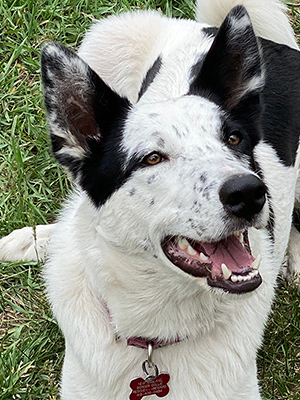 Due to my energy level it would be best any children (ball throwers) be over 10 years of age. At night I sleep in my crate near my foster family. My crate also feels like a safe calming place to be. What can I say, sometimes I need to be told to take a break. I'm always ready to go for a ride; it's so exciting and those oncoming trucks look a little sheepish to me. I really do try so very hard and my foster home has been working on an off switch for me. They are also working on my leash walking and to greet people without jumping on them, oh why? Don't get me wrong I have a softer side too, loving and obedient.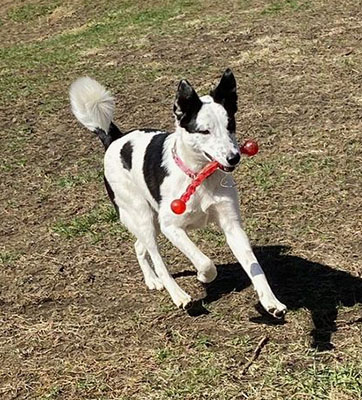 I love attention and enjoy training being both food and toy motivated the skies the limit. We quickly mastered some basics like sit, down and wave. Not to brag but I'm fast, light on my feet and have a lot of stamina. These traits make me a great candidate to be a sports dog. Just think of the fun we would have figuring out which sports we could become a confident team in.

This is really hard for me to admit but a family who will establish clear and consistent boundaries and a predictable schedule would be best for me. I'm happiest when I can predict what's going to happen. And would love a fenced yard to romp in as my recall still needs a little work ,those distractions sometimes still get me in trouble.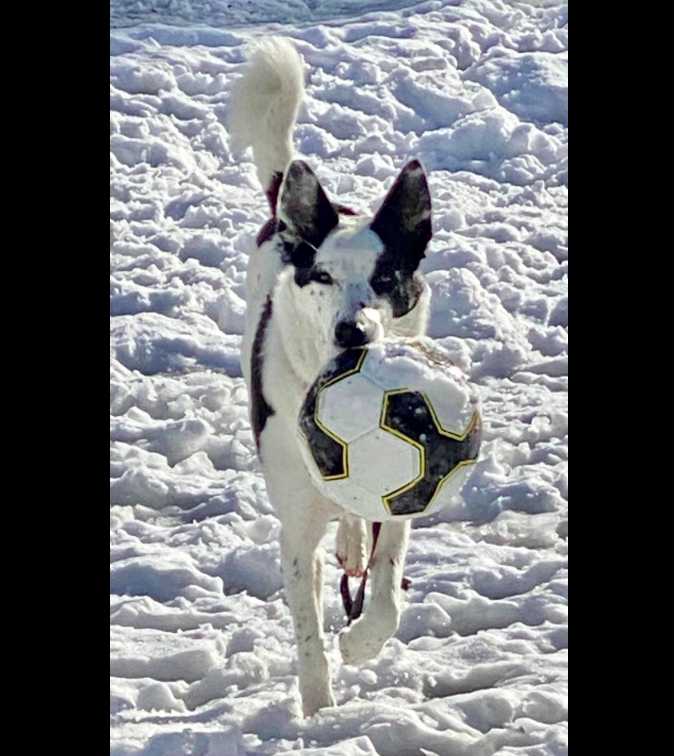 If you're an active family looking for a soulmate to share your adventures with that could be me. You see the contact link over there on the right, just click on it if you think we would be a good match and I'll have my people get right back to you.
---
Please do not inquire about a particular dog until you have an APPROVED application on file.
Male
1 y.o.
10 y.o.+
Yes
Unknown
Yes
Yes
REQUIRED
REQUIRED
NO