About Bandit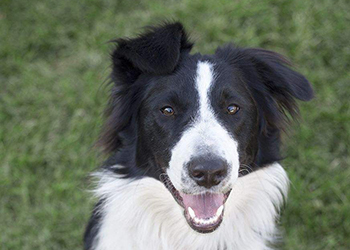 **Adoption Pending**
Bandit is 10 months old and a very happy go lucky guy who loves humans and other dogs.
He loves cats a little too much, so would do best in a dog only home. Bandit is a playful guy who plays A LOT and plays hard, so he would love another dog in the household who has the same type of personality.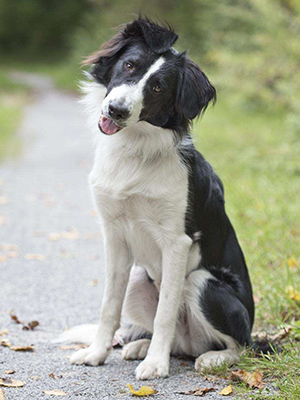 He is learning how to play appropriately so will need someone to continue helping him understand.
Being young and energetic he needs training and direction in general from an owner who is good at setting boundaries. In typical Border Collie style when working with him he learns quickly.
The foster home has certified Bandit is a lover and just wants to be in your lap. A very in your face kind of dog, but in a very loving way. He just wants to be with his humans and dog friends.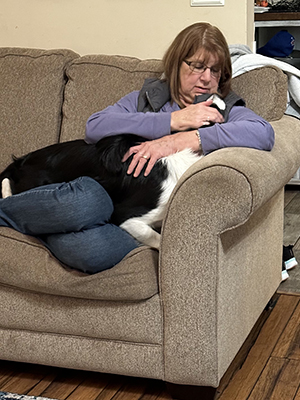 Being young he will need a fenced in yard because he has impulse control issues when it comes to wildlife and other dogs.
He will also need more work on walking on a leash to control himself in a busy setting with distractions. Luckily he is not a car chaser.
He requires exercise but not an excessive amount and he is learning to self entertain and use his "off switch", but it will take him some time to get used to a new routine and settle in.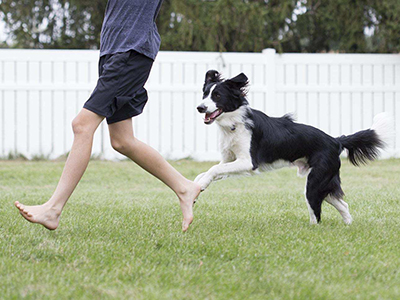 I really feel as long as his humans are prepared for an overly loving dog and his dog friends are ready for a dog who plays hard, he could fit in anywhere.
If you think Bandit would be a good fit for your family and become your new best friend please inquire to find out more.
---
Please do not inquire about a particular dog until you have an APPROVED application on file.
Male
10 months old
40 lbs.
10 and up
Yes (see bio)
See bio
Yes
Yes
Required
Yes
NO