About Bongo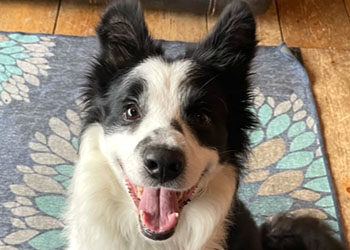 *ADOPED*
Bongo is a young active dog who needs lots of mental and physical stimulation. He is a fun loving guy who is always up for whatever you are doing. Bongo is a year and a half old and learning that life with a person is so much fun!
He loves to play games, retrieve with the ball and he LOVES the frisbee. He has a great retrieve – bringing the toy right back to your hand. Bongo is very active (did I mention that already) and needs to have a good outlet for his energy.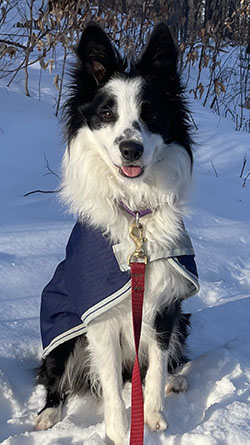 Bongo loves to go for long hikes in the woods. He has a great recall. He is working on his leash walking skills. Bongo reacts to cars and wants to chase them. We are using training techniques to help him learn what to do when he sees a car. Right now he is able to work in a field near a road and is doing very well but his forever home will need to continue with this training.
Bongo is working on his house manners like counter surfing, leaping on to furniture and how to relax in the house. All of these things are getting better but he still needs to be watched when loose in the house. He is crate trained and rests well in there when he needs to be managed.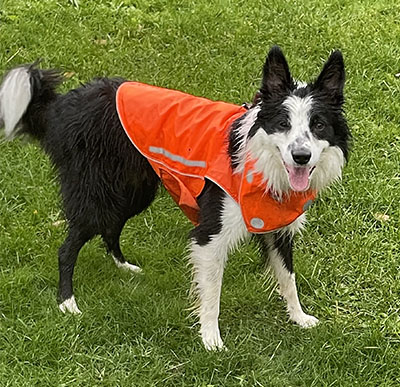 He loves meeting all people and is so friendly. He is learning to sit for attention and then he quickly tires to engage the person with a toy. He loves playing so much that he is great about playing by himself with his toys and keeping busy with a treat toy or kong. He loves to toss his toys around the house entertaining himself.
Bongo did not receive a lot of proper dog socialization in his short life. He is reactive, lunging and barking, when seeing another dog while on leash. With training he is learning how to see dogs and sit while they pass by. He lives in a foster home with other BCs who he is learning to have fun with but he needs slow introductions to other dogs.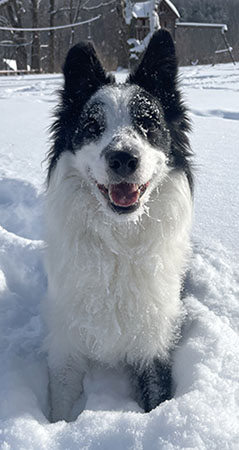 While Bongo has been in his foster home, he has not exhibited some of the behaviors (resource guarding food from dogs and children) described in his previous home but we also do things differently so he has not had a chance to practice that behavior. Even so, he will not be placed in a home with young children and we would like his forever home to continue to follow our feeding routine to prevent Bongo from resorting back to old behaviors.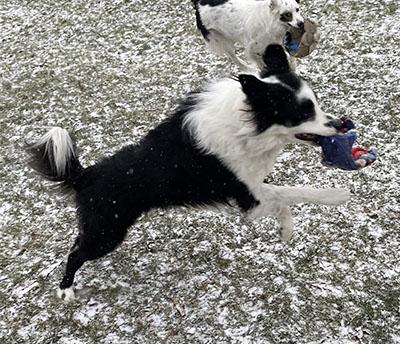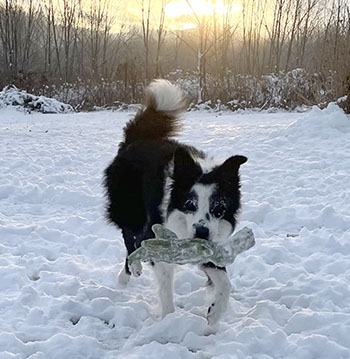 Male
1.5 y.o.
Older (see bio)
Yes
Unknown
Yes
Yes
REQUIRED
YES
NO