About Boo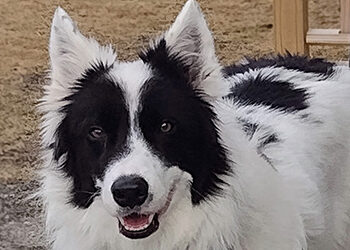 ***** UPDATE *****
Before coming to New England Border Collie Rescue, Boo led the life of a successful farm dog working with cattle, pigs, and chickens. Unfortunately, the household proved to be too busy for Boo and he developed a dislike for the teenage boys in the home. There was one minor incident involving one of the boys. The family made the tough decision to let Boo move on in hopes of finding a quieter home.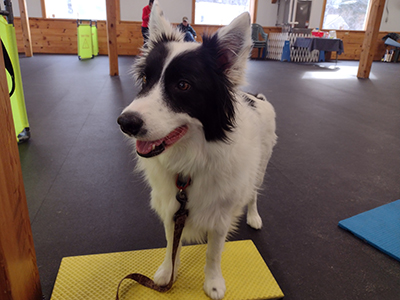 His family reported that he is good with cats, but will chase if the cat runs. This has also been observed in his foster home. Boo responds very well to an "Off" command and will leave the cat alone at that time. He would do best in a home with dog-savvy cats.
They also reported that he loves other dogs and will play with them. We have also seen this in his foster home, but have noticed that his play style can include herding other dogs.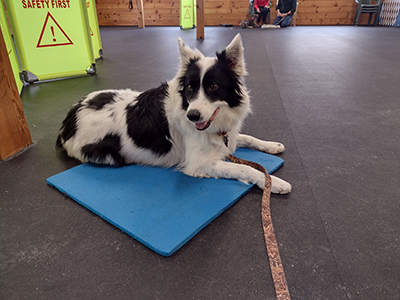 Obviously, this does not go over very well with most dogs, so a meet and greet with potential canine housemates is highly recommended. Boo does well with getting redirected to a ball when he gets into this herdy mode with other dogs. He loves balls and will play with a ball on his own if no one is interested in playing with him.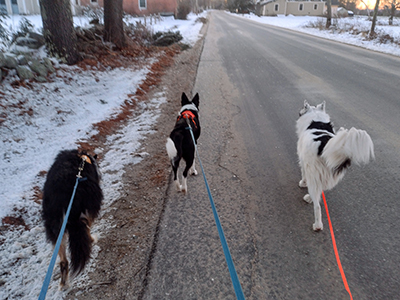 Like many border collies, Boo is not a big fan of getting handled for grooming, nail trimming and vet visits. He does require a muzzle and medication for trips to the vet. His foster home is working on helping him get accustomed to wearing a muzzle for vet visits. Cooperative care training in his new home would be very beneficial to Boo to help him become more comfortable with husbandry work.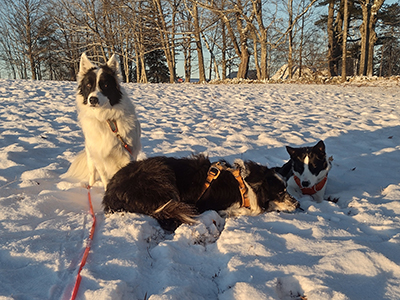 Boo knows basic obedience commands such as sit, down, come and stay, along with giving a paw. He is very good at waiting to go out the door before going outside. He was not often on leash in his former home. He has been going on leash walks with the two dogs in his foster home and is doing well. He does not pull hard on the leash unless he sees a squirrel or small animal.
Boo would do best in a quiet household without children and a lot of people coming and going in and out of the house. Boo definitely prefers women over men. He has a soft, sweet nature with the desire to please. He is cautious in new situations and needs time to adjust to new experiences.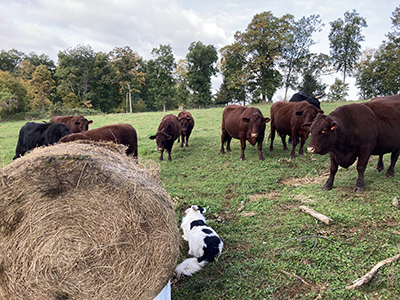 Boo likes car rides and rides quietly in a crate. He is being fostered in Maine and currently lives with one cat and two border collies.
UPDATE: Boo has settled well into the life of a pet dog in his foster home. He is learning that playing with a ball is as much fun as herding another dog. He has wonderful house manners and is working on improving his skills around distractions by attending a basic obedience class.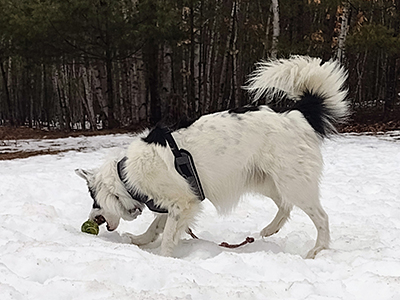 ---
Please do not inquire about a particular dog until you have an APPROVED application on file.
Male
4.5 y.o.
55 lbs.
NO
see bio
see bio
Yes
Yes
No
Dependent on location
No