About Charlie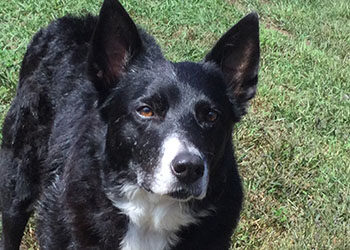 *ADOPTED*
Charlie is an eight year old short haired border collie with a calm, affectionate disposition. He loves people and enjoys hanging out with his foster family. He is always up for a pat or scratch or a big hug. In fact he demands it. He will follow every move you make!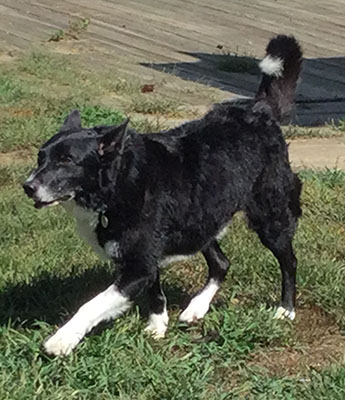 Charlie should be with someone who is looking for constant companionship. It doesn't matter to him what the activity is, he just wants to be nearby. He loves to go for rides on the car. Charlie is looking for a place of his own and his own people to love and care for.

Having spent the first part of his life in a breeder's kennel, Charlie is enjoying his new life. He lives with seven other dogs in his foster home and he gets along well with all of them. He does have one favorite and they love to play together. He enjoys patrolling his backyard and making sure that things are under control there.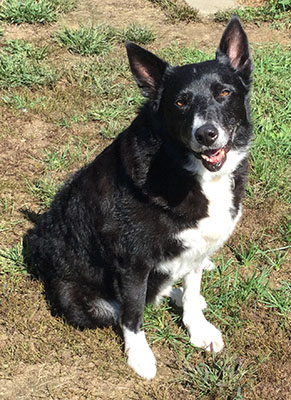 Charlie is good with strangers and did very well with his vet visits. He calmly cooperated with everything they asked him to do.

Charlie has one crooked rear leg, most likely the result of an old injury. This does not affect his everyday activities and he does not have a limp, however it would be prudent to consult with a veterinarian before taking on a strenuous sport or other extreme physical activity. He does love to go for walks in moderation. He will wander and his recall needs work, so off leash activity needs to take place in a fenced area.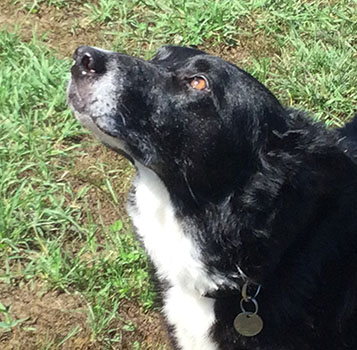 Charlie is the perfect dog for someone looking for calm companionship with moderate activity.
---
Please do not inquire about a particular dog until you have an APPROVED application on file.
Male
8 years
Unknown (older probably ok)
Yes
Unknown
Yes
Yes
N/A
REQUIRED
NO