About Chip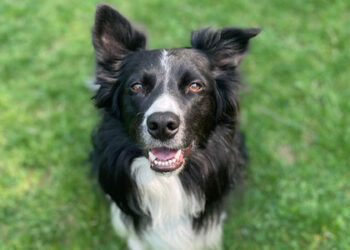 Chip is a sweet active border collie looking for a person to do things with. Chip lived with a family for the first few years of his life during the pandemic but then their life became too busy and he needed to find another home. Chip was loved in his last home but he ended up being a bit of "trouble" with their cats. They did training and consulted a behaviorist but the sad decision to have him enter rescue was made.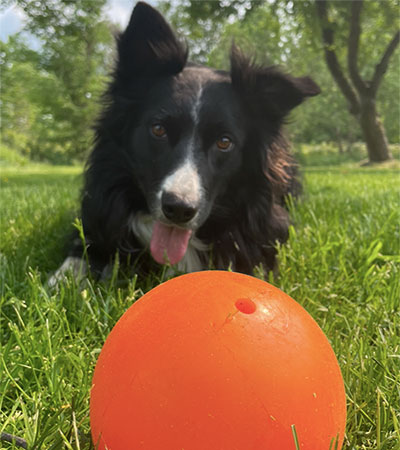 Chip loves all people he is introduced to. He quickly warms up and loves to roll over for a belly rub. Sometimes when people first arrive to the house he barks at them but he quickly listens and will sit, calm down and then go over and say hi.
In the house he can settle down after some exercise. He loves to snuggle on the couch or relax by your feet. He also likes to lay on a dog bed and chew on a bone. He will also at times entertain himself with toys. Chip is crate trained and does relax in there.
He was a bit overweight when he came into rescue.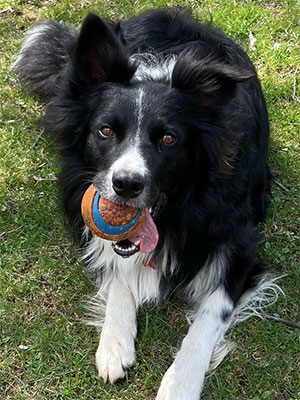 But over the past few months living with his foster family he has lost some weight. He is getting fit and gaining more energy. He loves to play ball and Frisbee! Chip likes doing agility and will play on their home agility equipment. His foster sisters, ages 13 & 11, love to make up courses for him. Chip loves to play games and do tricks. He knows a lot of tricks and will offer a few of his favorites all at once.
Chip gets along with all of the dogs he lives with. He plays well and also respects the dogs who don't want to play. Chip plays well with other dogs he meets and will quickly adapt to their play style.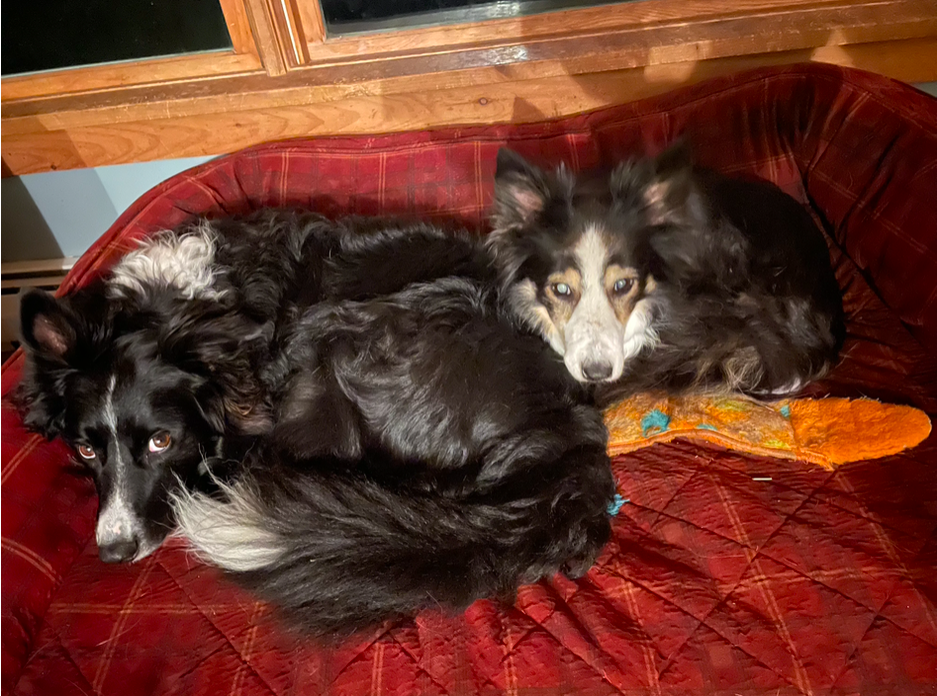 Chip does well hiking, walking and running on leash. When walking on a road he is very interested in chasing cars. He is learning to down and stay while the cars go by. He will easily stay and get reinforced and then he can continue walking. He does well continuing to walk and focus on a leash in situations where the cars are not going by so close.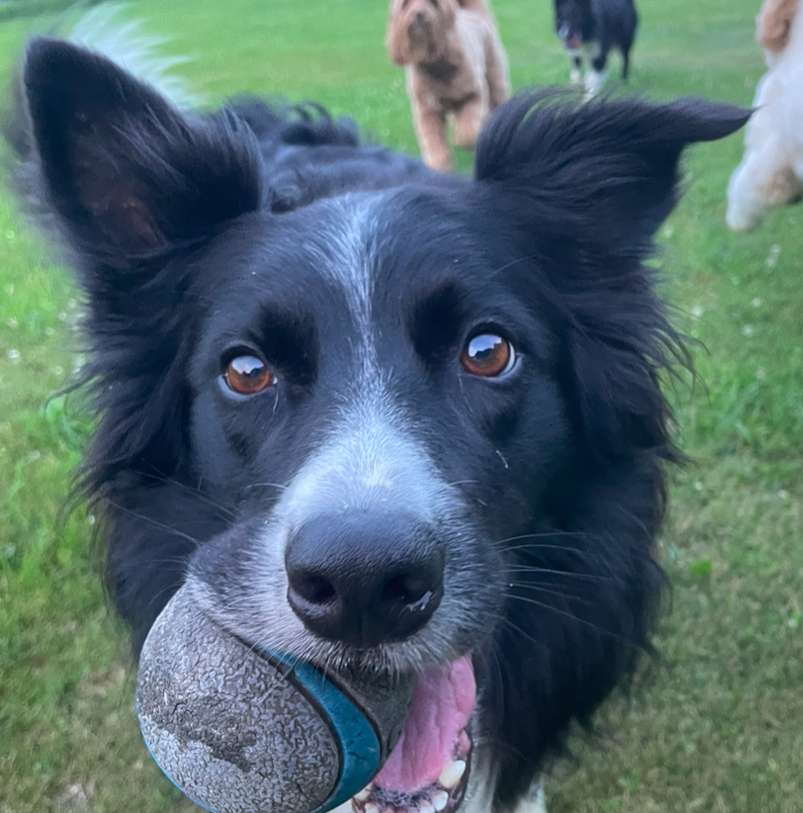 Chip is looking for an active person or family who will enjoying going for walks, playing ball and frisbee and games. He enjoys training and would do well with disc, nose work, agility, and tricks. With his interest in chasing cars he needs a fenced in yard in a more rural setting.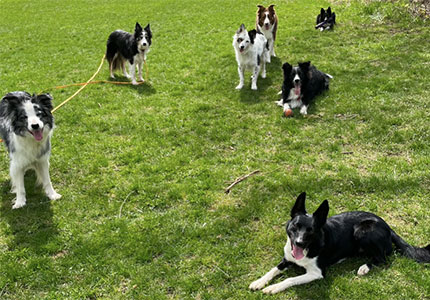 ---
Please do not inquire about a particular dog until you have an APPROVED application on file.
Male
4.5 y.o.
50 lbs
Yes
Yes
NO
Yes
Yes
Yes
REQUIRED
NO