About Cooper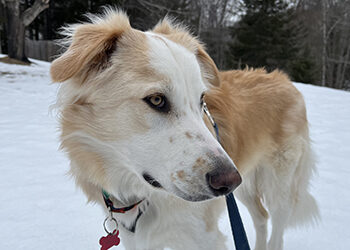 **ADOPTED**
Meet Cooper, an adorable, sweet-natured border collie mix! He is fourteen months old and weighs approximately forty-six pounds. He enjoys long walks and hikes, people (especially children), and other dogs. Cooper does not have a strong herd drive; in fact, it's likely that the sheep would tell him where to go!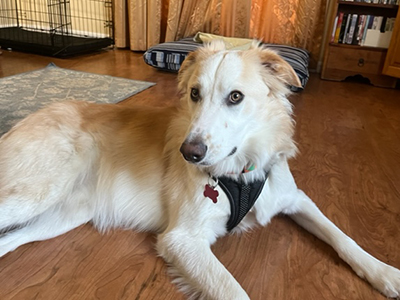 Cooper's good nature can be witnessed at mealtimes, too. He is routinely fed at the same time as his dachshund foster brother, and displays no guarding tendencies. Cooper walks well on a leash, however, he will pull if he sees or smells something of interest, such as a big stick or deer droppings off the path. He is also a great co-pilot in the car, riding quietly and soaking in the scenery around him.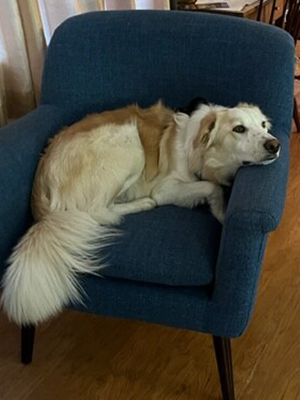 Cooper is still learning not to jump on people, as well as not barking at outside noises. He has a proclivity for chewing on children's toys, but does not seem interested in chewing on anything else, such as shoes or furniture. It is recommended that his future family continue to work with him on these negative behaviors.
His previous family noted that Cooper is scared, but sweet, when going to the groomer and veterinarian. They also shared that he is interested in chasing small animals.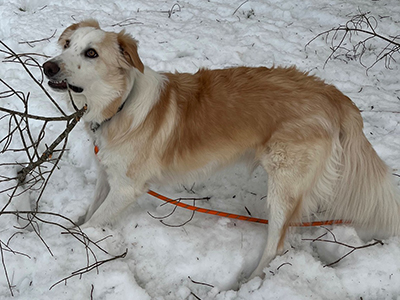 Cooper's perfect family would be an active family that wanted to include him in their outdoor adventures! He'd thrive in a home with children and another dog and would be happy to snuggle up on the couch next to his new people at the end of a fun-filled day!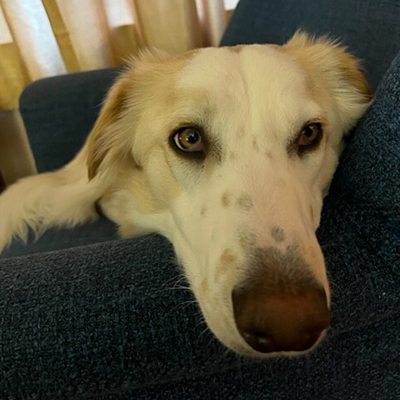 ---
Please do not inquire about a particular dog until you have an APPROVED application on file.
Male
15 months
46 lbs.
Yes
Yes
Unknown
Yes
Yes
REQUIRED
REQUIRED
NO