About Finn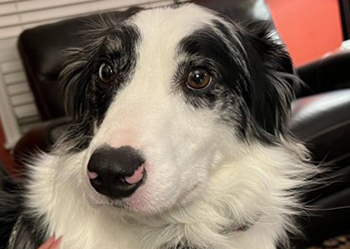 **ADOPTED**
Finn was found as a stray as a 1 year old pup and is now 3 years old. He was transported to CT and then quickly adopted by his BC-savvy foster home because he is basically perfect! He instantly got along with the 2 human boys in the house (aged 6 and 9). He also got along with the 2 female mixed breed pups in the home and loves to wrestle and play with them. Finn is great when strangers come to the house. He doesn't bark and then takes his time to get to know them. We have taught him not to jump up on people and he respects doorways.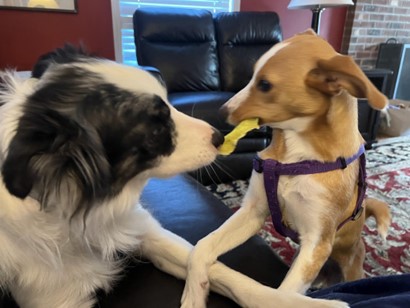 Finn is quiet in his crate at night and if his family needs him to take a break. He LOVES to play fetch with any toy, especially tennis balls and to chew bones. He isn't a licker or a big snuggler but will just curl up and lay next to his favorite people. He likes pets and scratches but isn't needy and will go lay down after a bit. Finn is motivated to learn by food and toys but not a high drive BC by any stretch. He does bark to alert the family when dogs or joggers/bikes go by the house.
The one issue his family was not able to remedy is his need to explore/follow sounds he hears in the rural environment. Finn has consistently breached the fence throughout his time with his adoptive family to follow neighbor cats or other wildlife that he can see or hear in the distance. He always returns home, sometimes many hours later, but this has become impossible to manage. They work outside the home for 8 hours a day and feel he needs more mental and physical stimulation than they can give.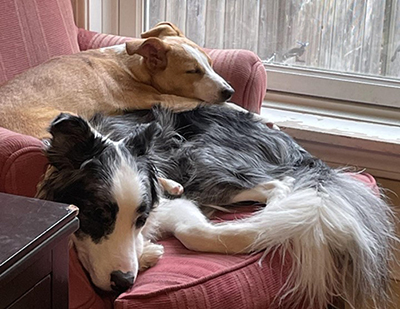 Finn is looking for a home that can work with him on mental stimulation/ training and exercise so he doesn't feel the need to wander. His family loves him and wants him to live a fulfilling life, not one at the end of a tether or a shocking collar. He gets along with other dogs; likely female dogs would be a better match. He is unknown with cats but with his high prey drive, he'd be best without chickens, cats or small animals. Finn is up to date on vaccinations and neutered. He is living in NW CT and will only go to a home that meets all of his needs.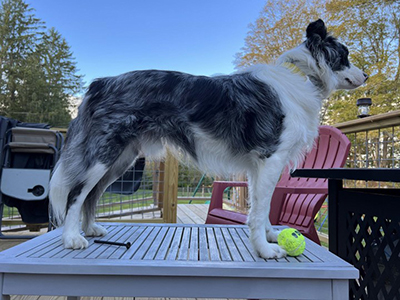 ---
Please do not inquire about a particular dog until you have an APPROVED application on file.
Male
3 y.o.
Yes
Yes
No
Yes
Yes
Not Required
No
No