About Finnegan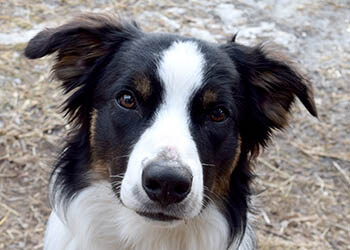 FINNEGAN NOT AVAILABLE FOR ADOPTION
UPDATE: 2/13/2023
Finnegan has been in rescue for a year working hard to live his best life with epilepsy. Epilepsy is a complex and poorly understood condition, and treatment options have been very limited to anti-seizure medications. It is unknown why some dogs do not respond as well as others to medications nor why some breeds are at a higher risk. Our beloved border collies have both a higher risk for epilepsy and medication resistance.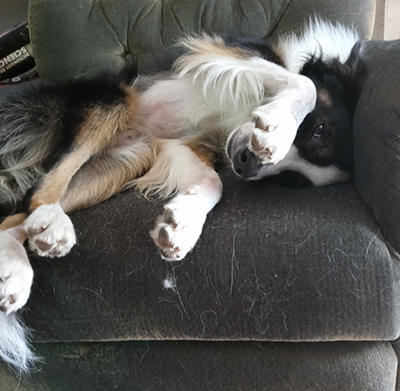 Thankfully, research studies are leading to additional treatment options. Unfortunately, we still lack the diagnostic tests to determine which treatment(s) is best for a particular dog. Each treatment trial takes time to evaluate. It is common, for young dogs like Finnegan, to take a year or more to find an effective treatment plan.
Despite dealing with epilepsy over the past year, Finnegan has blossomed into a sweet, friendly and very good boy! He enjoys toys, snow, meeting other people and dogs, and watching over the sheep in his foster home.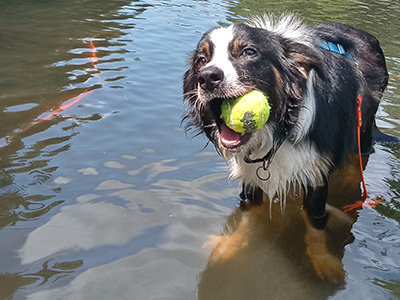 We would love to be able to share this special boy with a lucky adopter but Finnegan has more work to do. Since we can't predict how long it will be before he is ready to find his forever home, Finnegan will remain in long term care with his foster home where he is safe, loved and able to get the care he needs.

We are so grateful for all our supporters and volunteers so that we can help border collies like Finnegan in addition to the many dogs who move quickly on to their forever homes.