About Hank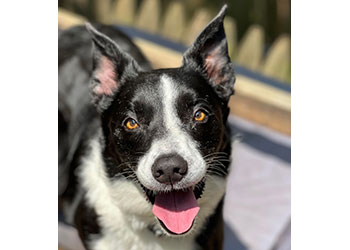 Meet handsome Hank! Hank is about 5 years old. He was with the same loving family his entire life until housing circumstanced changed and Hank didn't have the space to get exercise and "be a Border Collie." Although they loved him very much, the family felt it unfair to have an active dog living with not a lot of exercise or stimulation.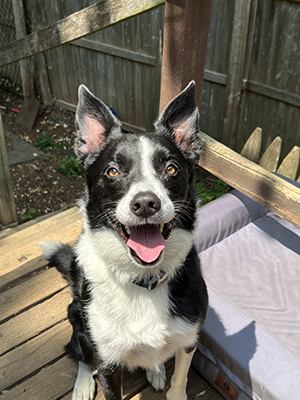 Hank used to go to doggy daycare and happily got exercise and appropriate play with other dogs- until he was attacked by a dog in daycare.
Since then he was put on the defensive as soon as he met/ interacted with any other dog; except the dog he lived with. That attacked happened right before Covid so the owners/ trainers at daycare had no time to work with him on proper introductions.
Since living in his foster home, Hank has been slowly and appropriately introduced to MANY (12) other dogs and now lives in harmony with all of them. He has even started to initiate PLAY with some of the super friendly, laid-back dogs.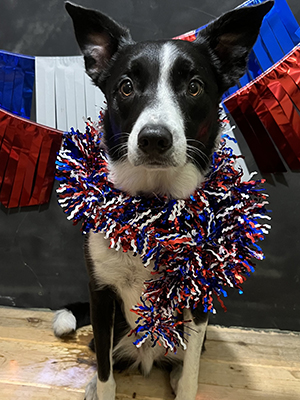 He doesn't seem to have a preference of male vs female or small vs large. He has been learning appropriate behaviors with dogs once again and is understanding dog language.
Hank would LOVE a home with another easy going dog that likes to play!
Hank like to spend time exploring the fenced yard, chasing a ball (forever), snoozing on the sofa, and getting pet.
He is crate trained and is very quiet while in a crate but would prefer not being in one. He is non destructive and a pretty easy going guy.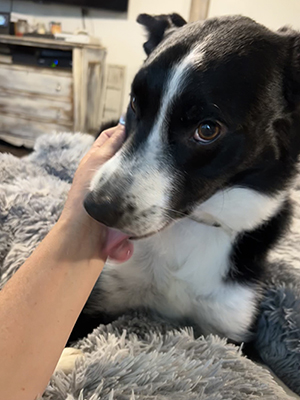 Hank LOVES to swim! Any body of water is his favorite!
He would do well in an active home that can take a couple of hours every day for just him… walking, or hiking, or swimming, or playing ball. He is a silly guy that settles nicely after a little exercise. He is a GREAT car traveler and would love some adventures with his new family. Is that you?
---
Please do not inquire about a particular dog until you have an APPROVED application on file.
Male
5 y.o.
50lbs
Yes
See bio
Unknown
Yes
Yes
Not Required
Yes
NO