About Indy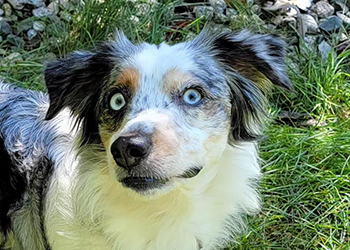 **Adoption Pending**
Introducing Indy, a sweet, happy, cuddly, blue merle tri-color girl with beautiful blue eyes.
Indy is small but mighty, weighing in at only 26lbs, but does not let that get in her way. She still has a bit of puppy energy that can be managed with daily walks, or outdoor training sessions. She is happiest when she gets her exercise, mental stimulation or play time, and knows how to calm down afterwards, preferably in your lap if allowed.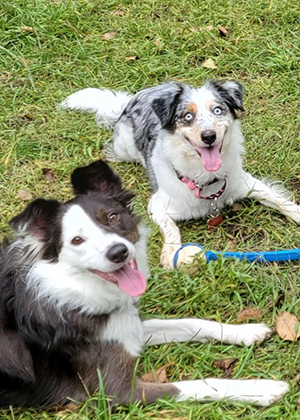 Indy is smart and highly food motivated, which makes it a delight to train. She came into rescue with no understanding of common commands, no potty or crate training. She was potty trained within a week and learnt the cue word to go out and do her "Business". Setting a routine for Indy has worked wonders. She now sleeps comfortably in her crate and waits patiently until the morning to be released. Her recall is excellent and will mostly just walk with you without much effort.
Indy is a very gentle and sweet girl. She absolutely loves being around her people. Sometimes when approaching you she will jump into your arms for a hug and cuddles out of the blue. She can be a bit shy and skittish in the beginning and will require some patience to let her warm up. However, if given a little room she inevitably comes to greet you, jumps on your leg to give you an Indy hug.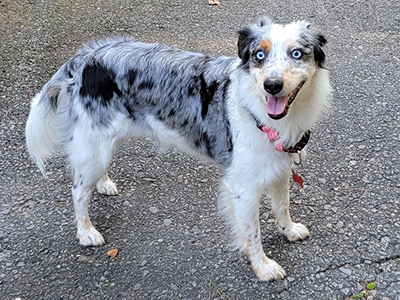 Loves, loves, loves running with her foster sisters and bonus she is great with cats too. She is a bit rambunctious when at play outside and does a bit of herding with some of the other pups, when she gets overly excited but can be redirected with prompts and treats. It is a beautiful thing to watch her run, amazingly fast and agile! She is still learning what appropriate play is, but she respects other dogs' cues.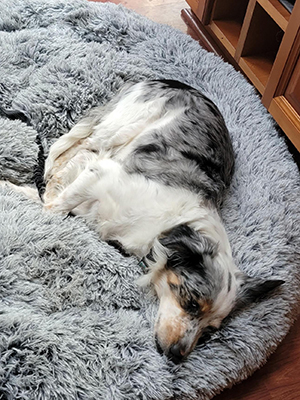 Her previous owners had 2 teenage boys that raised her. We did not have the opportunity to see her interactions with younger kids.
Indy can be a little vocal in the beginning but given time she settles well. She is very smart and understands what's asked of her, even with little training. Indy learns very quickly and will try her best to please. She sits very properly before getting her leash on or while waiting for her meal. She could do very well in a dog sport, like agility. She has no interest in balls, but she is starting to get the Frisbee thing. She even brings it back sometimes.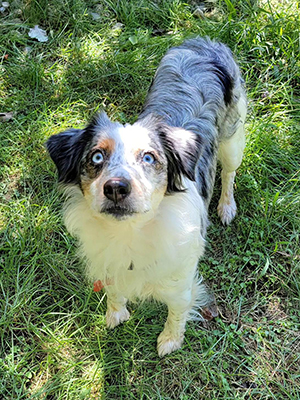 Indy is truly a very good girl, that will love you unconditionally given the opportunity. She is adaptable and eager to spend time with people. She is old enough to be out of the puppy phase, but young and inexperienced enough to be excited about discovering the world with her new family. If you have been looking for a sweet, loving, devoted companion to share your adventures with Indy could be that girl.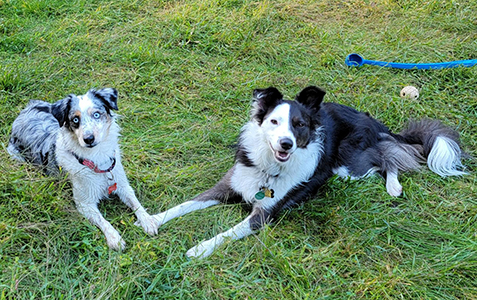 ---
Please do not inquire about a particular dog until you have an APPROVED application on file.
Female
3 y.o.
26 lbs.
Older kids only
Yes
Yes
Yes
Yes
Required
Preferred
NO