About Penelope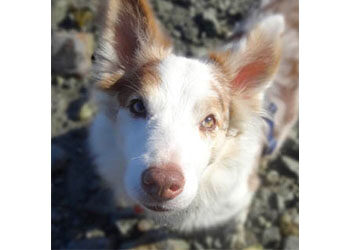 ADOPTED
Penelope is a lovely, (likely) older lady who is looking for a laid back life as a companion. Penelope came into rescue after her previous owner could no longer care for her. While her previous owner was told that she was 3, everything about Penelope points to an older dog.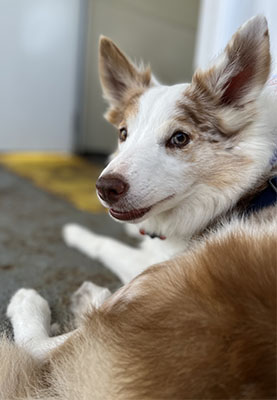 Penelope has shown while in rescue that her person is her world, and would love a home where she can spend as much time as possible with them. She considers her "job" to be following them around everywhere while looking adorable. She does not have much interest in physical pursuits beyond easy going walks and hikes, but will happily do whatever you ask of her if food is involved. Getting food into her stomach is her other favorite "job".
Out and about in the world Penelope has proven herself to be quite rock solid when she has her trusted person to rely on and distribute treats to her. She walks well on leash and is happy to accompany her person almost everywhere. When Penelope first entered rescue, she was quite skittish meeting new people and really had no use for them- but always happy to say hello to new dogs. She has since learned that staring adoringly at people produces treats, and has no interest in their dogs.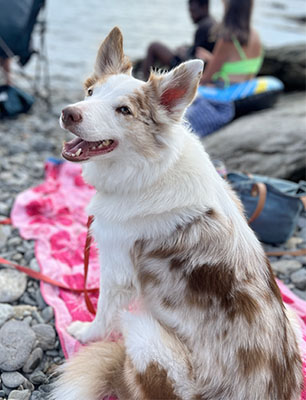 Penelope has also shown herself to be fine with kids, but since she always thinks she is starving will snatch food whenever she can given the opportunity. If placed in a home with children they will need to be older and capable of monitoring their food around her.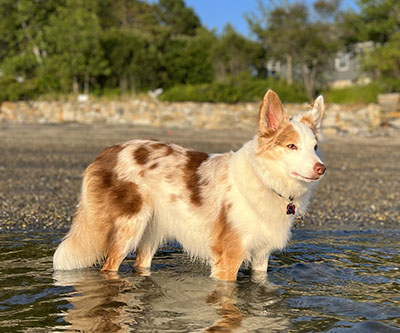 Penelope is fine with cats and other dogs. She is always happy to politely say hello to new canine friends and can sometimes be quite a flirt. She seems to prefer males over other females. She currently shares her foster home with another dog, and will sometimes use him as her personal sheep- herding him while he plays fetch or runs around. She also does her best to guard treats and food from him at times with a growl and lift lip, although he ignores her and she makes no effort to seriously put him in his place. If placed with another dog they will need to be on the laid back side and able to put up with her being a food hog and a bit bossy, but we think she'd probably prefer to be the center of someone's universe as an only dog.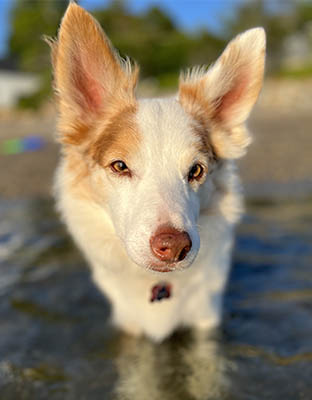 We know Penelope probably sounds like the perfect little companion, so will be carefully screening applicants to be sure they fit what she has shown us is her perfect home as well. In the meantime, here are some "not so perfect" qualities:
Penelope was not housetrained when she entered rescue. She has since learned, but new environments can make her forget and adopters should be prepared to work on some potty training.
She *very* consistently considers poop she finds in the backyard to be a snack.
She does sometimes like to stalk people and dogs walking by. If left to her own devices, she would run over to them without any thought to safety and her recall is not solid enough to call her off. Therefore, a fence will be required on a case by case basis.
When Penelope cannot get to the dog on the other side of the fence, she will give them a good barking at and get them quite riled up.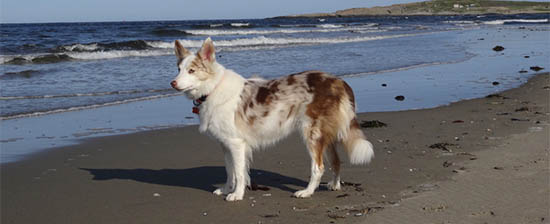 Female
Older Adult
see bio
see bio
Yes
see bio
Yes
N/A
Preferred
NO