About Zippy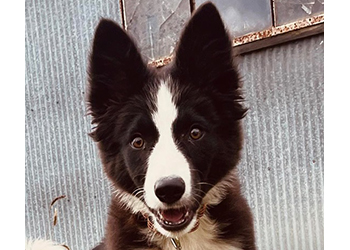 Meet Zippy!
Are you looking for a partner in crime to participate in dog sports with you? Look no further! This little lady is 4 months old and is ready for her forever home. Zip's name is very fitting as she is a pup with a lot of spunk and need for speed!
This sassy girl came to our home after being loved dearly by a couple that gave her a great start but felt that they weren't the right fit for her.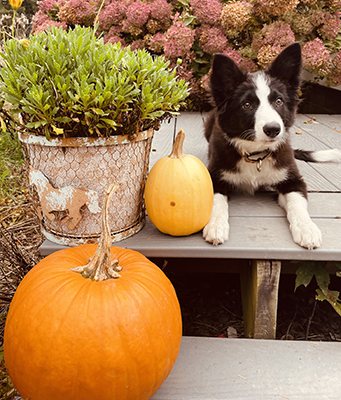 When she first arrived, she was a bit timid of the other border collies we have in the house, to ruling the roost in a matter of a couple weeks! She loves the other dogs and has blossomed into a very confident pup. Along with the dogs, she has been around and has been great with cats, livestock and children.
Zip is incredibly smart and picks up on things quickly.She knows basic commands and is potty and crate trained. She is a very observant dog with a lot of drive.With only being with us for a short time, she has already picked up on our daily routine. We have a great love and bond for Zip but know that we are holding her back from a more fulfilled life that she could have.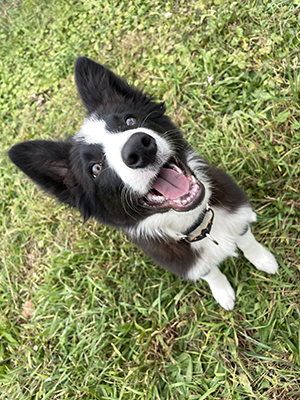 When she isn't leaping and bounding around the house and yard she is a complete cuddle bug and wants nothing more than to be curled up with you. I know, can she be any more adorable?
As mentioned before, Zip would do best in a home that expresses interest in participating in a dog sport as we can't push enough that this little girl needs a purpose and a way to release some of her energy. We also feel that Zip would thrive in a home that also has other pups in the home along with an owner that is knowledgeable of the breed. I see nothing but great things for this girl and her unconditional love.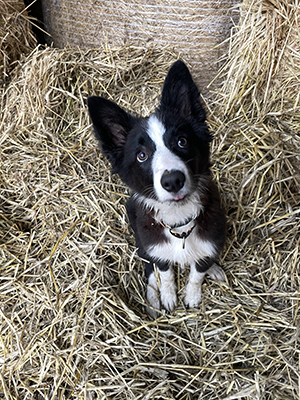 ---
Please do not inquire about a particular dog until you have an APPROVED application on file.
Female
4 months
25 lbs
Yes
Yes
Required
Yes
NO