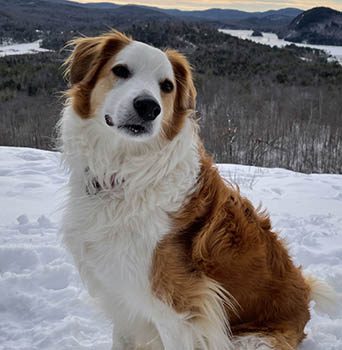 Finlay is a sweet tempered velcro dog. He loves his people and is happiest when he can relax nearby his human. He loves hiking and does need more exercise than the average dog but is mellower than the average border collie. He hikes off leash and never wanders far from his hiking buddies. When he meets strangers off leash he'll bark and then come back toward you to step off the trail and let others pass.
Finlay came from a rescue out of Tennessee where he and his siblings had been found orphaned after their mother was hit by a car almost 8 years ago. No one is sure of his breed but his vet, who has and loves border collies, feels that his behaviors and temperament are consistent with a border collie type.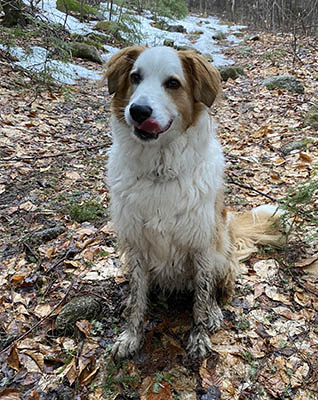 Finlay can be reactive when meeting new dogs and humans but once he knows someone he's your best friend forever. He lives with a cat and could probably learn to do so again, but he's not used to small children. He loves his dog and human friends.
Finlay loves water but isn't a swimmer. He never destroys things, counter surfs, or makes any sort of mess in the house. His family is only giving him up because their work schedule has become impossible for him to have a quality life. He is in the Bethel Maine area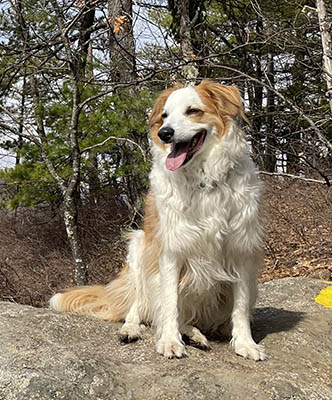 For more information: phone # 508-280-2171 and email [email protected]