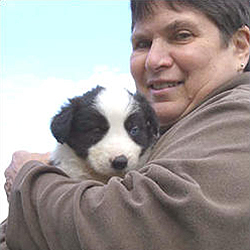 A Tribute to Our Founder, Carole Presberg
NEBCR's early volunteer corps learned from Carole just how hard this volunteer work is. Carole was the Intake Coordinator as well as the President of the organization. Every day she was on the phone or computer for hours, fielding all sorts of calls about dogs in shelters, dogs that people "had to get rid of today," reports from third parties about dogs "being abused and couldn't we help."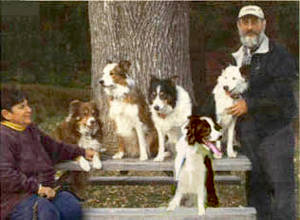 As an NEBCR volunteer, it is hard to learn that you cannot possibly help every dog in need. Carole shouldered all of this by herself for seven years. She dealt with the heart wrenching and frustration-producing calls and emails that never stop coming. She also fostered dogs nonstop throughout this time period, sometimes several dogs at once as they awaited transport into their foster homes. And, if that wasn't enough, she created the original website for both NEBCR and The North American Border Collie Rescue Network, Inc (NABCRN) and maintained them both.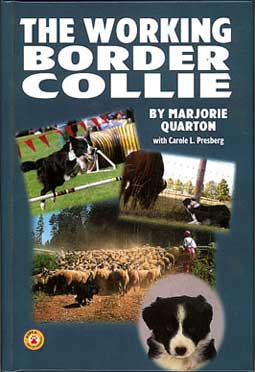 In her "spare time" Carole developed the Border Collie Museum which is just about the greatest site for anything you ever wanted to know about Border Collies. She is also the co-author (with Marjorie Quarton) of a "must read" book entitled "The Working Border Collie." And she now has a bookstore, "The Shepherd's Dog."
For more than 15 years she produced and published "The Shepherd's Dogge Magazine" a quarterly magazine for Border Collie enthusiasts and she also headed up several trips to England, Scotland, and Wales to visit working sheep farms and meet the actual working dogs and their owners.
And, as if this isn't enough, she's an accomplished fiber artist, using natural materials including wool gathered from her own sheep and llamas to create beautiful one-of-a-kind creations.
Carol was an inspiration to everyone she worked with. We saw how much of herself she gave to these dogs, how much she was personally invested in helping these dogs and how many things in her own life she set aside to be able to do this rescue work.
Carole will forever be NEBCR's "President Emeritus."