About Addie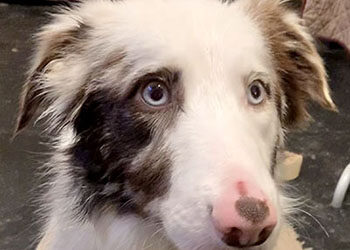 *ADOPTED*
My foster momma (FM) says I am the perfect puppy. I love playing and snuggling and learning and running and…all of the puppy things! I always make my FM smile.
FM says that I am amazing. When I was a baby puppy, I lived in a place where I didn't see peoples very much, but instead of making me afraid of peoples, it made me want to be around them more. But I didn't get to learn all of the puppy manners and how to live in a house. So I have been learning that.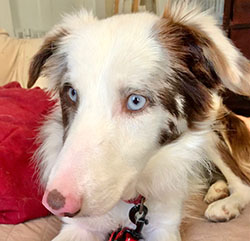 I have lots of energy and need peoples that want to do fun things with me. But they also need to understand me because I am deaf. I love to learn and can be just like any other puppy. I just need to learn a little differently.
Deaf dogs can be just as smart as other border collies. FM has a friend who is a deaf border collies who does tricks, take hikes off leash, and even earned his agility championship.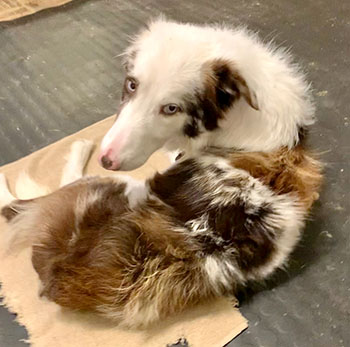 I need a fenced in yard. I love running around and playing. I love my people, but if I don't have a fenced yard, I could wander off exploring, and I wouldn't be able to hear you calling me back.
Deafies like me are fun! FM says she sometimes forgets that I cannot hear…and sometimes she even swears that I can because it appears as though I react to sounds. But I really am deaf.
If you become my family, maybe I'll tell you my secret on how I do that!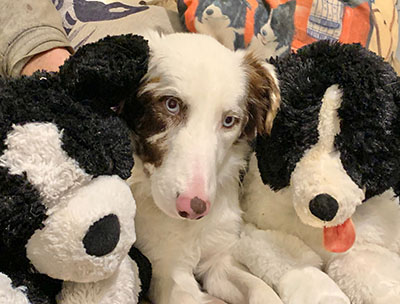 Female
10 mos.
Older
OK
Unknown
Yes
Yes
REQUIRED
YES
NO