Border Collie Rescues outside our coverage area (Eastern US)
East Coast Herding Dog Rescue
www.echorescue.com
NYC, NJ, CT
Mid-Atlantic Border Collie Rescue
www.mabcr.org
MD, DE, PA, NY, NJ, VA, NC & DC
Atlantic Region Central Border Collie Rescue
www.arcbcr.org
VA, NC, SC, WV & MD
Blue Ridge Border Collie Rescue
www.brbcr.org
VA, NC, MD, WV, PA, DE, & DC
Glen Highland Border Collie Rescue & Senior Sanctuary
glenhighland.com
Specializing in seniors, age 10 & up
located in VA, coverage area Canada to Florida & as far west as PA
---
Border Collie Rescues Nationwide
ARIZONA
---
CALIFORNIA
---
COLORADO
---
CONNECTICUT
---
DELAWARE
---
DISTRICT OF COLUMBIA (D.C.)
---
FLORIDA
---
GEORGIA
---
ILLINOIS
---
IOWA
---
INDIANA
---
KANSAS
---
LOUISIANA
---
MAINE
---
MARYLAND
---
MASSACHUSETTS
---
MICHIGAN
---
MINNESOTA
---
MISSOURI
---
NEBRASKA
NEVADA
---
NEW HAMPSHIRE
---
NEW JERSEY
---
NEW MEXICO
---
NEW YORK
---
NORTH CAROLINA
---
OHIO
---
OREGON
---
PENNSYLVANIA
---
RHODE ISLAND
---
SOUTH DAKOTA
---
TENNESSEE
---
TEXAS
---
UTAH
---
VERMONT
---
VIRGINIA
---
WASHINGTON/OREGON
---
WEST VIRGINIA
---
WISCONSIN
---
WYOMING
---
ONTARIO
---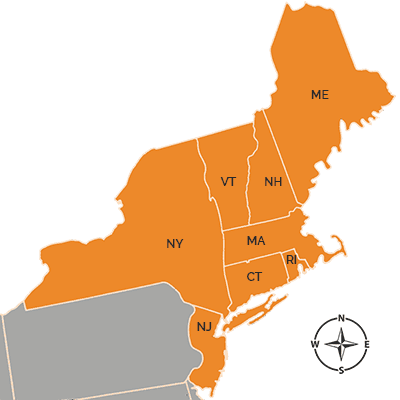 NEBCR Coverage Area
NEBCR does not have a central shelter. All of our dogs live with volunteer foster families for a minimum of 2 weeks before being available for adoption. We cover the Northeast U.S. including:
Maine
Vermont
New Hampshire
Massachusetts
Connecticut
Rhode Island
New York
Northern New Jersey, north of I-195
*This map is an approximate representation of NEBCR's coverage area. Our actual ability to assist in a particular location is dependent upon the availability of NEBCR volunteer resources.