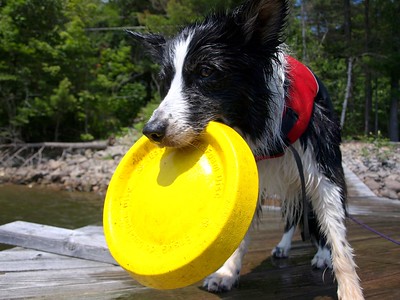 In honor of NEBCR's dear friend, and longtime Border Collie rescue advocate and volunteer, Pat Sides, we have created the Seniors for Seniors program.
Through this program, NEBCR will waive the adoption fee for adopters 60 years of age or older who adopt a senior dog (10 years or older). NEBCR also absorbs the cost of ALL necessary vet care prior to adoption. We welcome and appreciate donations to assist us in the continuous support of senior dogs and people.
Many senior dogs who come into rescue have come from living with senior citizens. Often, their owners have passed away or moved into assisted living. These dogs are used to living with people in a quiet home. Older dogs tend to be calmer and less active which is well-suited to a more peaceful home environment.
Border Collies often live well into their teens and they deserve the best of love and care in their golden years. You can make a positive difference in the world by being one of the compassionate people who adopt an older dog.
Often senior dogs are great characters. Many of our own rescue volunteers have adopted a senior dog. They found them endearing, entertaining, and full of life. If you are a senior citizen, we hope you will take advantage of this program and open your heart to one of our wonderful senior Border Collies.
---
Hey, don't forget about us!
NEBCR is proud of the fact that we do not turn dogs away due to illness or age. We think every dog deserves a happy life, no matter what stage of their lives they are in.
Border Collies average life span is 15 years and many are living longer thanks to better food and veterinary care.
Older Border Collies can make amazing companions! Instead of needing to race around several times a day to burn off all that excess young Border Collie energy, they can be happy with some nice long walks or playing a little ball or frisbee in the yard.
Most have found their "off switch" and settle wonderfully well in the house happy to just be near their people.
Senior dogs come to us for many reasons but all are just looking for a warm, safe, comfortable, loving place to live out their retirement years.
We hope that you'll consider opening your heart and home to one of our great senior dogs. And if you already have, thank you!