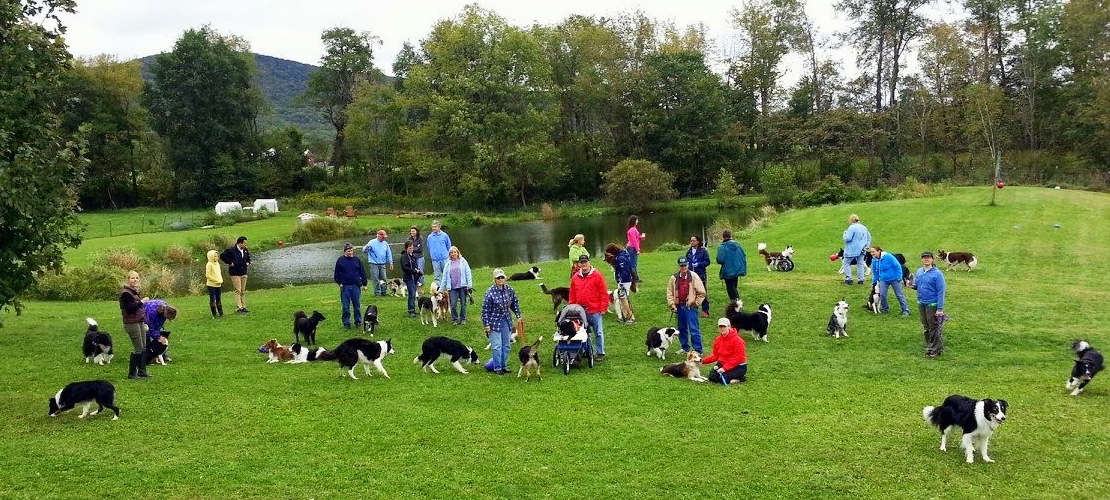 New England Border Collie Rescue, Inc. (NEBCR) is a network of volunteers working to find homes for Border Collies in need within the Northeast US. Our dogs are all fostered in home environments, and we do not operate a central facility/shelter. NEBCR assists dogs in need regardless of age or health concerns.
New England Border Collie Rescue originated as a group of eight concerned volunteers, led by Carole Presberg, in 1999 to help this special breed. Incorporated as a non-profit organization in 2000, we have spent 20 years rescuing dogs, educating the public, and assisting owners about living with this quirky breed. Our efforts include staffing booths at festivals, hosting events, and assisting owners with referrals to trainers, and new activities to try in their area.
Today, NEBCR boasts an all-volunteer base of nearly 100 members, with an astounding number of combined years of BC breed experience to tap into. Our members assist with evaluations, transport, fostering, addressing medical and behavioral challenges, screening potential adopters and finding the best possible home for each dog coming our way.
NEBCR has been called to help with dogs from puppy mill seizures, backyard breeders, shelters, as well as owners who realized that a Border Collie was the wrong breed for their family or living situation. Sometimes there are heartbreaking cases when an owner is forced to surrender their beloved companion due to unforeseen circumstances. We have helped dogs ranging in age from pups being born in rescue to seniors being left behind or outliving their usefulness to the owner. No matter the reason they come to us, they are all loved while waiting to be adopted into their new families.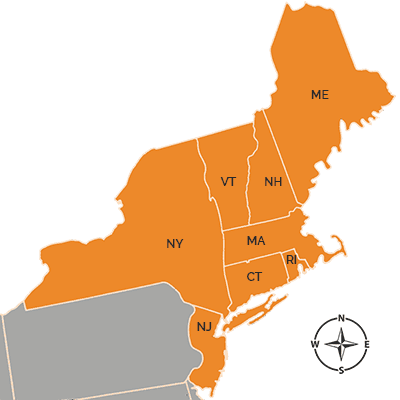 NEBCR Coverage Area
NEBCR does not have a central shelter. All of our dogs live with volunteer foster families for a minimum of 2 weeks before being available for adoption. We cover the Northeast U.S. including:
Maine
Vermont
New Hampshire
Massachusetts
Connecticut
Rhode Island
New York
Northern New Jersey, north of I-195
*This map is an approximate representation of NEBCR's coverage area. Our actual ability to assist in a particular location is dependent upon the availability of NEBCR volunteer resources.