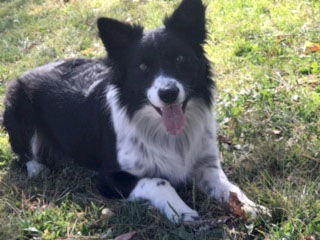 Boo is almost 3 years old, neutered male border collie. Boo is shy to new people and needs to be introduced slowly. However, Boo attaches himself to people once he trusts them. Boo is best to go to a home without children. A single male or couple is preferable. Boo is active, goofy and intelligent in his character. Boo loves to play with squeaky balls and tug-of-war with rope toys.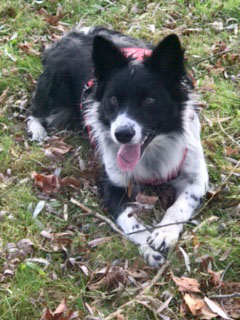 Boo loves being outside for hours on end. He is housebroken, crate trained, and trained on voice command. He is able to free roam with his person outside with him and does not leave the property. He loves other animals! Although, he is intimidated by cats initially. His best friend is a rabbit who he loves to bathe and play with outside. Boo must have a yard wherever he goes.
If interested in meeting Boo or for more info. please contact Jessica at 207-441-8511 or at [email protected]. Boo is located in Pittston, Maine.